Soartex Fanver Resource Pack is a very smooth pack and I'm sure you will like it if you will try it, but first let me tell you what I think about this pack. Besides the fact that it comes with a resolution of x64, which is not that bad, you will be able to experience some new ways of color binding, which in this resource pack, from my point of view, is at its maximum potential. The colors are very realistic for a pack with a resolution like this one is and also there are present so many nuances of colors, this being the truly vital element of this pack.  Also, if you might know, this pack is not 100 percent complete, but the developer is willing to finish it. So there is missing the enderman from the mobs with has not been redesigned, from the items is missing the armor icons, chicken, fish, gold nudget and other two or three miscs. Also, a great thing that you can do is the fact that you can combine all other elements from the other developer's ( Soar49 ) resource packs into one and great which, hopefully, will be able to satisfy your needs as a gamer. Enjoy and have fun!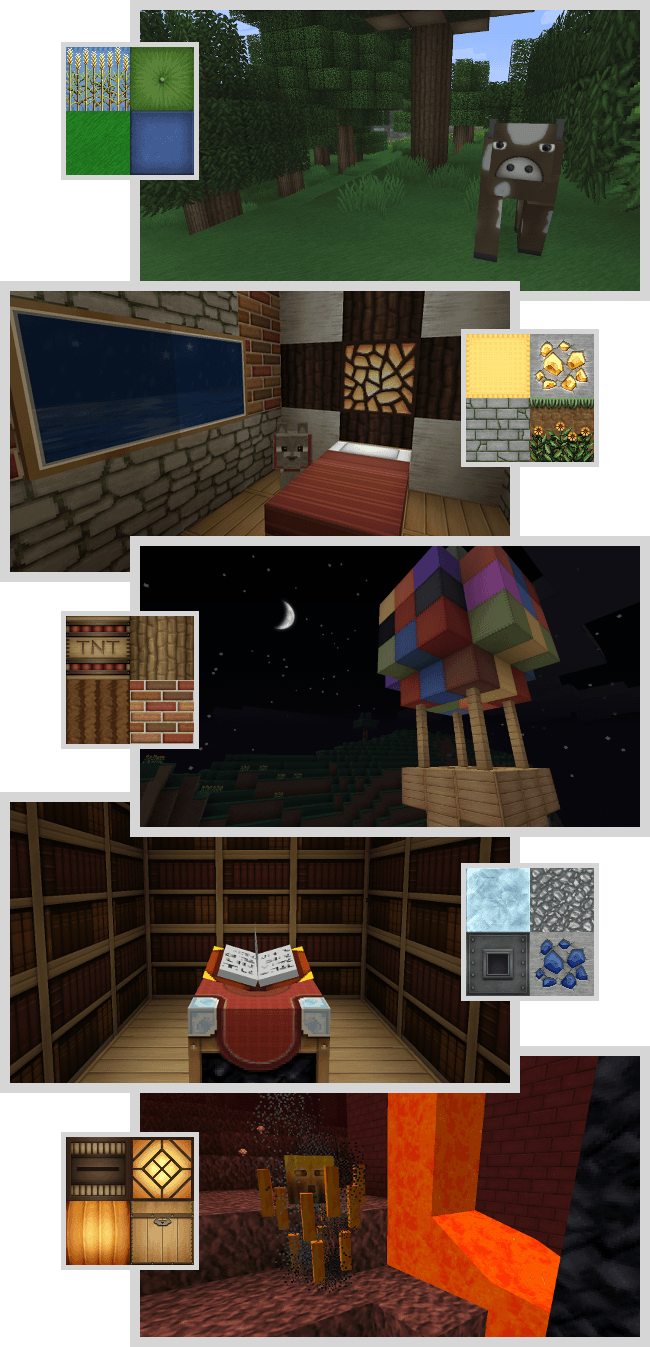 Features:
Fully configurable for use with any texture pack.
Mods and modpack list all stored on the server.
First, user checks wanted mods.
Then, user selects location of zip to patch.
The use can also download the main texture pack to patch.
After that, user hits button, program downloads and extracts zips for mods from server.
In the end, the program patches specified zip with mod textures.
Installation tutorial:
NOTE: MCPatcher or Optifine is recommended, but not required. Adds HD font, remade skies and far more!
Install MCPatcher HD and patch your minecraft client! (recommended)
Download this pack, below!
Copy or move Soartex_Fanver.zip in .minecraft\resourcepacks
Open Minecraft Launcher and play game.
Click the button "Options…" -> "Resource Packs" and select Soartex pack!
Enjoy!
Review Overview
Originality - 10
Block Texture - 9.6
Item Texture - 9.5
Animation - 9
Mobs - 9.5
9.5
Editors' Choice
A beautiful pack made ​​by SoartexFanver and updating for Minecraft 1.7 and UP!