Optifine HD Mod is the most popular thing about Minecraft and I bet this is one of the first things that you can think of when someone asks you about minecraft. And because it is so popular, it is always updated, so now it is available for Minecraft 1.7.9 and 1.7.2 too. Optifine has the purpose to improve your gameplay performance for a better in-game experience and if you are like the other billions of players which consider that the graphics are important too, all you have to do is to download Optifine Mod and install it, but I think you have already did that.
If we are talking about the graphics and the improvements that Optifine are making to the game, we could say that enhances grass, snow, water and these improvements can be immediately noticed. Also, the terrain texture is very improved and you will be so impressed by its detail definitions. Nevertheless, if you install Optifine you will have the access to almost every setting of the game, so you will be able to change, for example, the clouds height and as well design them as much as you want ( you can make the clouds as fancy as you want ).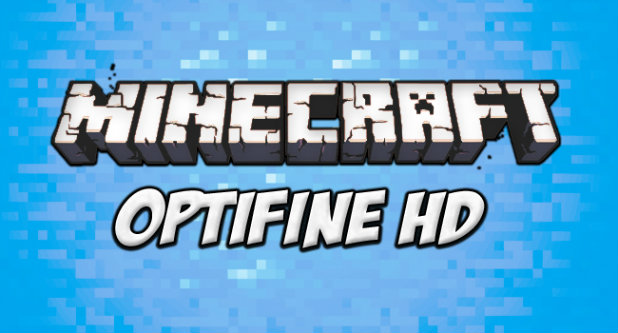 Maybe you wonder what are wondering the features of the Optifine Mod. Well, here they are, but just the most popular of them because they are so many:
The frames per second are boosted so the lag is reduced;
Support for HD textures, custom and animated terrain, custom colors and lighting.
Installation tutorial:
A. Easy
Download Magic Launcher for Minecraft 1.6.X
Start Magic Launcher
Click "Setup"
Select Environment "1.7.5″
Click "Add" -> select the OptiFine ZIP file
Click "OK"
Login and play
B. Not so easy
Use the official launcher to download and start once Minecraft 1.7.5.
Go to the minecraft base folder (the official launchers shows it when you click "Edit Profile" as "Game Directory")
Go in subfolder "Versions"
Rename the folder "1.7.5″ to "1.7.5_OptiFine"
Go in the subfolder "1.7.5_OptiFine"
Rename "1.7.5.jar" to "1.7.5_OptiFine.jar"
Rename "1.7.5.json" to "1.7.5_OptiFine.json"
Open the file "1.7.5_OptiFine.json" with a text editor and replace "id":"1.7.5″ with "id":"1.7.5_OptiFine" and save the file
Copy the files from the OptiFine ZIP file in "1.7.5_OptiFine.jar" as usual (you can use the 1.5.2 instructions for this) and remove the META-INF folder from "1.7.5_OptiFine.jar".
Start the official launcher
Click "Edit Profile"
Select "Use version:" -> "release 1.7.5_OptiFine"
Click "Save Profile"
Click "Play" or "Login" to start the game. If only "Play Offline" is available, then log out and log in again to fix it.
Review Overview
Originality - 10
Block Texture - 10
Item Texture - 10
Animation - 10
Mobs - 10
10
Editors' Choice
Optifine Mod is one of the mods desired things in minecraft because of the ability of changing anything the player has.